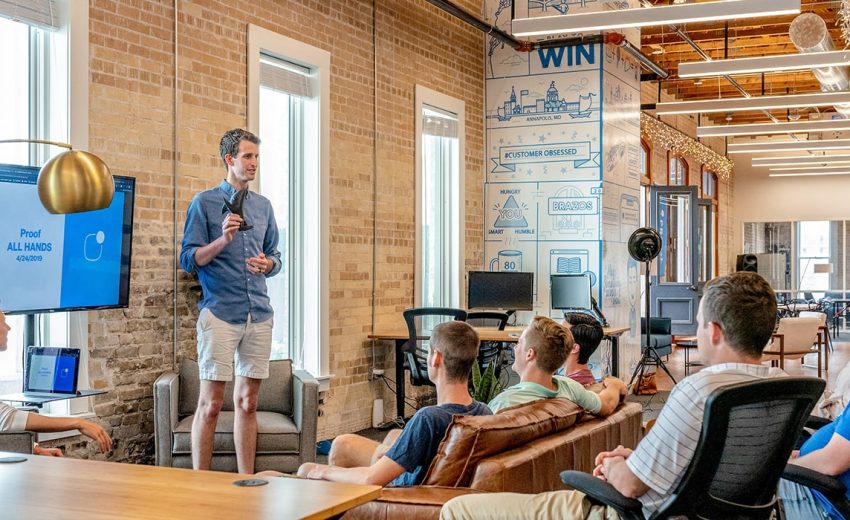 Introduction
Choosing the right agency to partner with for your business growth is a critical decision that demands a highly professional approach. The agency you select will significantly impact your success, making it crucial to conduct a thorough evaluation process. In this comprehensive guide, we will outline key steps to ensure you choose a highly professional agency that aligns with your business objectives and drives tangible results.
Define Your Growth Objectives
Start by clearly defining your business growth objectives. Determine the specific areas in which you require assistance, whether it's digital marketing, branding, advertising, PR, or a combination of services. This clarity will help you identify agencies with the relevant expertise and capabilities to meet your needs.
Assess Expertise and Track Record
Evaluate the expertise and track record of potential agencies. Look for those that possess extensive experience working with businesses similar to yours or within your industry. Request case studies, portfolios, and client testimonials to gauge their proficiency and the success they have achieved for their clients.
Comprehensive Service Offering: Consider the range of services offered by each agency. Ideally, select an agency that provides a comprehensive suite of services relevant to your growth objectives. This ensures a cohesive and integrated approach, eliminating the need to engage multiple agencies for different aspects of your strategy.
Communication and Collaboration
Effective communication and collaboration are vital for a professional agency-client relationship. Assess how agencies approach client collaboration, their responsiveness, and their willingness to understand your business intricately. Seek an agency that prioritizes regular communication, provides transparent reporting, and actively engages in constructive discussions and feedback.
Transparency in Reporting
Transparency is key when selecting an agency. Inquire about their reporting processes, the metrics they track, and how they measure success. A reputable agency should offer clear and comprehensive reporting on campaign performance, allowing you to assess the progress and return on investment accurately.
Budget Alignment
Discuss your budget and pricing expectations with the agencies under consideration. Ensure that their pricing structure aligns with your budgetary constraints and that there are no hidden costs or unexpected surprises. While cost is a factor, remember to consider the agency's expertise and potential ROI when evaluating the overall value they bring to your business.
Cultural Compatibility
Evaluate the cultural compatibility between your business and potential agencies. Consider their values, work ethic, and communication style to ensure a harmonious fit. A strong cultural alignment facilitates effective collaboration, understanding, and the development of a long-term, productive partnership.
Scalability and Flexibility
Consider the agency's ability to scale their services as your business grows. A professional agency should be equipped to accommodate increased demands, expand their services, and adapt strategies to evolving market trends. Assess their flexibility and willingness to tailor their approach to suit your evolving needs.
Long-Term Partnership Focus
Seek an agency that emphasizes long-term partnerships and is genuinely committed to your business growth and success. A professional agency with a partnership mindset will invest time in understanding your business intricately, provide ongoing support, and proactively suggest strategies for continuous improvement.
Recommendations and In-Depth Interviews
Seek recommendations from trusted sources within your industry or professional network. Additionally, conduct in-depth interviews or consultations with shortlisted agencies. Utilize this opportunity to ask relevant questions and gain insights into their expertise, approach, and compatibility with your business. Assess their ability to comprehend your objectives and provide tailored solutions.
Conclusion:
Choosing a highly professional agency is a pivotal step in driving business growth. By following a systematic and professional evaluation process, you can identify an agency that aligns with your growth objectives, possesses the requisite expertise, communicates effectively, offers transparent reporting, and fosters a long-term partnership. Invest the time and effort to select the ideal agency that will serve as a strategic partner in achieving your business growth aspirations.