Take your website
to next level
Crafting a website requires more than just
someone who knows HTML code.
Creating visually appealing

WEBSITES
Our development team creates visually engaging and results driven web and e-commerce sites
We develop e-commerce stores powered by the most proven e-Commerce technology 
Fully Responsive Websites
Whether your business is large or small, you can no longer survive the current climate without a company website. We design and develop strong websites that meet our clients' needs for both desktop and mobile applications with responsive design for optimal viewing on all modern devices.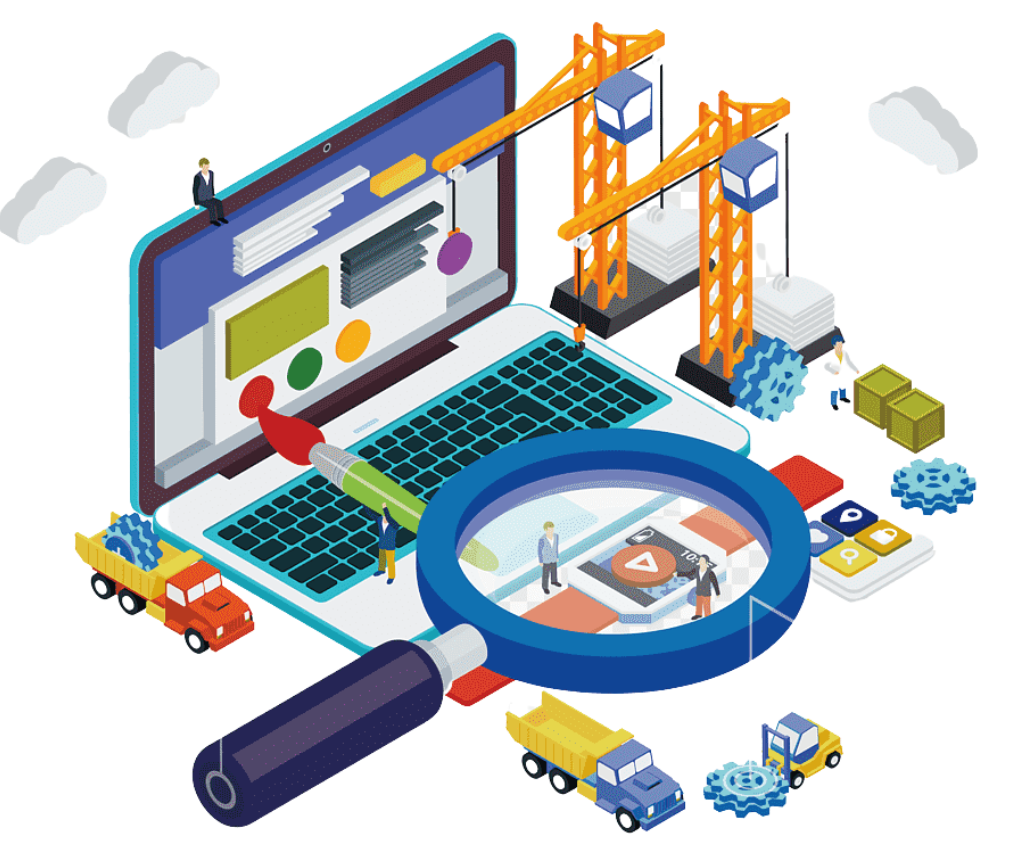 Frequently Asked

Questions
In general, a website audit can mean a lot of different things depending on who you are working with. But at Power Digital, a website audit is a comprehensive review of all the elements that construct your site and corresponding solutions. From the framework and page load speeds to the design of your site, our web developers and marketing team looks at every single detail of your site during the audit process.
Assessing your website at this level allows us to determine the changes that need to be made to improve and optimize the experience for your visitors, which ultimately helps to increase the profitability of your site. And who doesn't want that?
UI is more formally known as User Interface and is often used in terms of design. Unfortunately, the term is often misused colloquially leading to misinterpretations of what UI actually is. In reality, UI design is focused on the look and feel, presentation, and interactivity of your site. These are the elements that your customers will most obviously notice when they visit your website. Some examples of UI elements include any animations and colors used.
UX is the shorthand for User Experience and is focused on improving the usability or ease of use, and pleasure provided in the interaction between your customer and the website. These are the elements that your visitors may not consciously notice but do indeed impact their time on your site. For example, UX designers will ensure that your website is easy to navigate and important information can be found quickly. They may use tools like visitor recordings to determine where visitors have trouble and implement changes to enhance the customer's interaction with your site.
What is the difference between UI and UX?
Unfortunately, these two terms are frequently mistaken as interchangeable ways to refer to the customer-facing design of a website. However, this is not the case as there are some distinct differences between these two practices. While both UI (user interface) and UX (user experience) impact the way a customer experiences your site, UI manages the more obvious design elements and presentation of the pages. UX, on the other hand, looks at how visitors interact with your site and how easy it is for them to perform certain actions. Clearly, UI and UX are closely linked but these subtle differences in responsibilities are notable.
Which CMS platforms do you work with?
CMS, or content management systems, can help make your website more flexible and scalable, able to grow and change with your business. That is why we encourage all of our clients to incorporate a CMS during the web development process and strategy. The CMS platforms we are most experienced in working with are:
WordPress
Magento
Shopify
Drupal
However, if you have already implemented a CMS which is not on this list, we can still help. Contact us today for a full website audit
What is the difference between web design and web development?
As a web design agency, we understand that though web design and development are very closely linked, working together strategically to deliver a functional website, they are very different in their efforts. First, web development is focused on building a site using coding languages. This is sort of like the skeleton of a website for businesses. In contrast, website design makes the site visually and tactfully appealing through the creative process executed by our expert graphic designers. This is more like the skin of a website.
Web Security

Audit
Our Web Security Audit is designed to give you an in-depth report outlining
all areas of vulnerability and suggestions for site security moving forward.
Get Our Support
Already Have A Website?
Innovations
Are you looking for trust who are ready to.
Action Plans
Are you looking for trust who are ready to.
Big Projects
Are you looking for trust who are ready to.
Great Tests
Are you looking for trust who are ready to.
Get To Know
How Your Website Is Performing
We've created an extensive website auditing process that evaluates your site's greatest strengths and weaknesses based on identified criteria for successful websites. Don't be in the dark about one of your most vital assets.