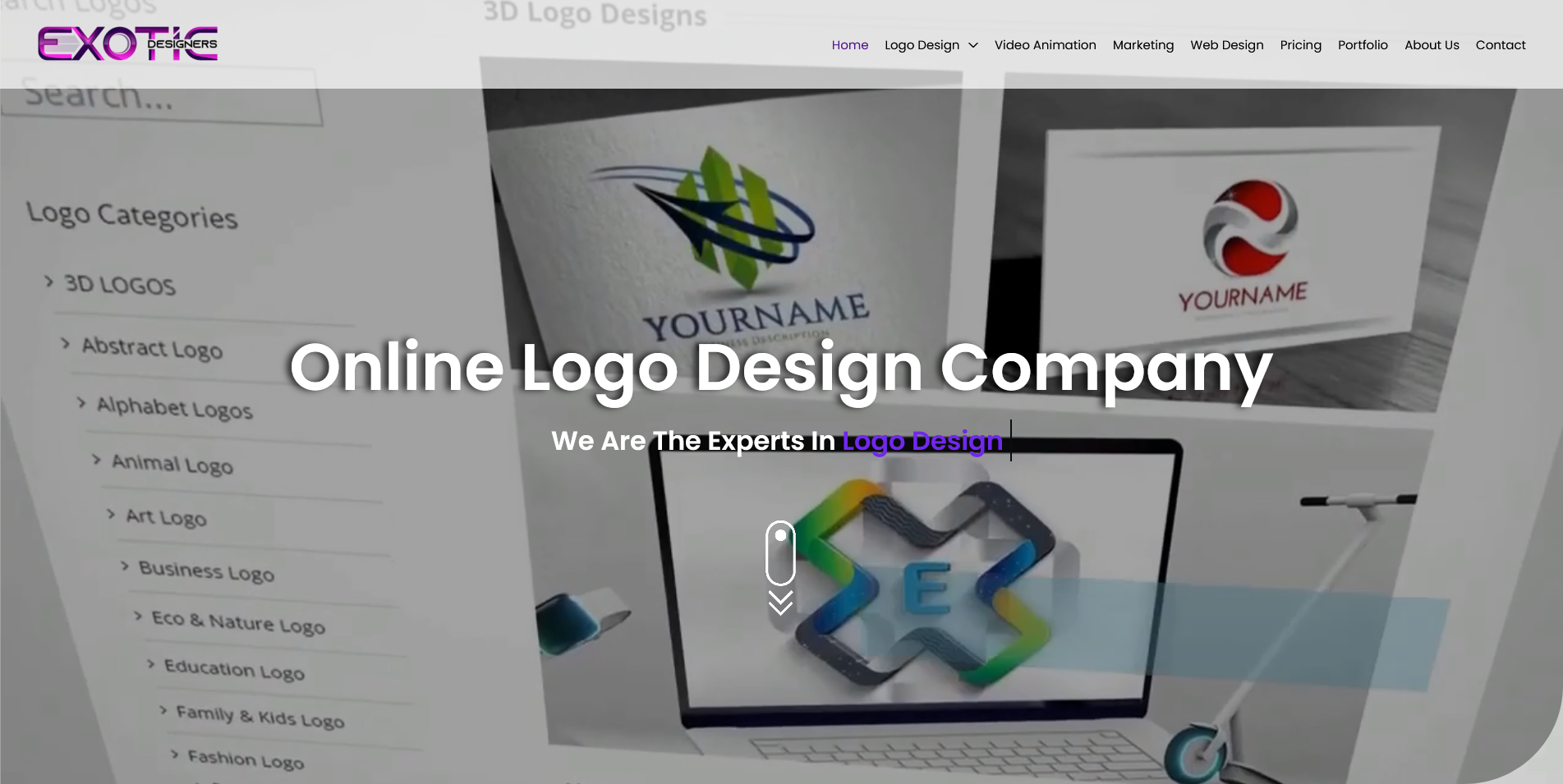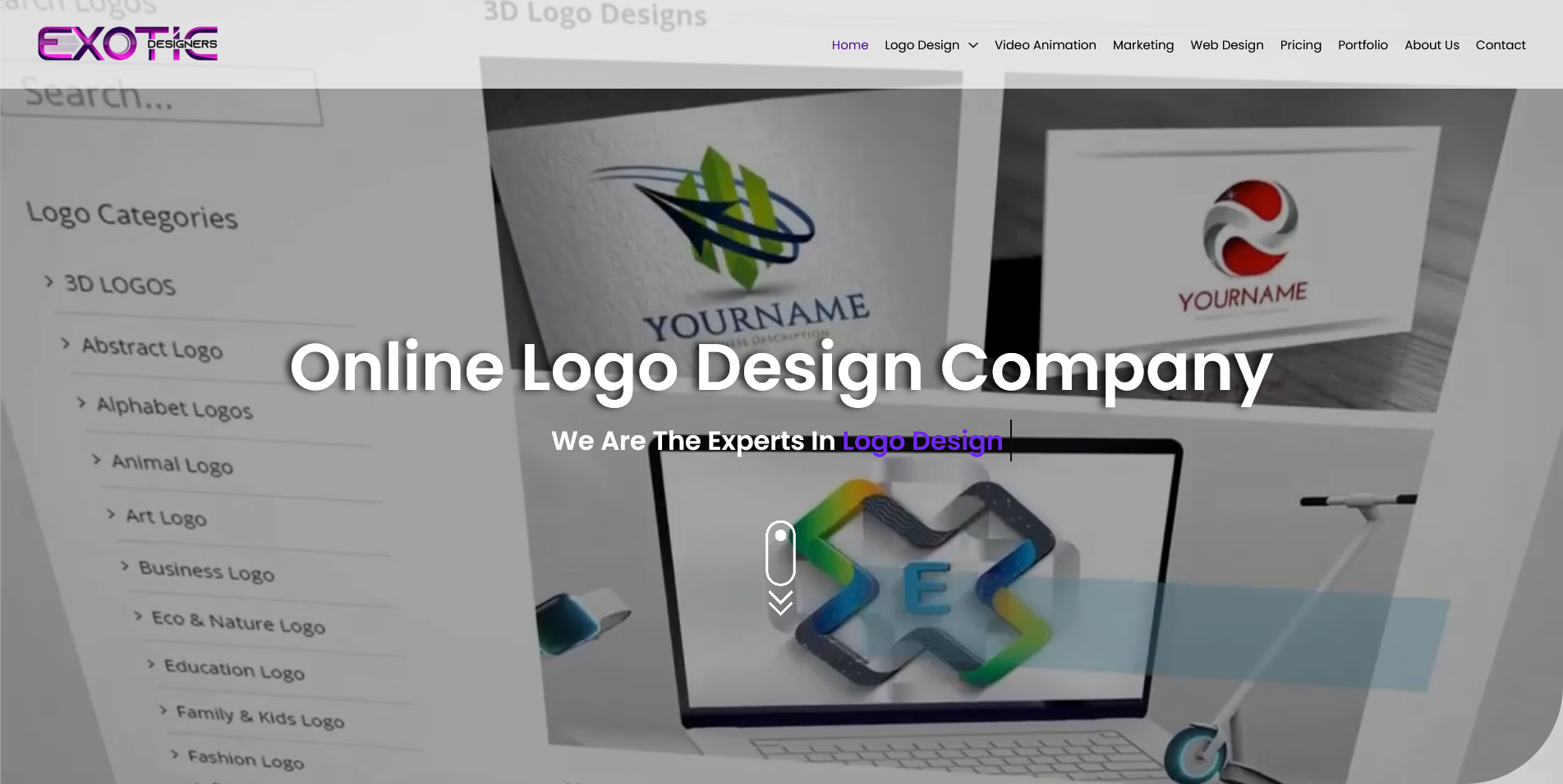 Exotic Designers is one of our service provider clients. We created a business website for them that not only showcases their work and business to the visitors but convert them into visitors.
Website for PPC Campaigns
The website was developed keeping in mind that it was being constructed for PPC campaigns. We implemented all important aspects and features required for PPC campaigns and Google Console.
The website was pretty detailed and consisted of multiple sub-category pages. We tracked and integrated internal linking carefully on each page to enhance the search engine's readability.
Creating a service-based website is always fun. We enjoyed even more with a client like Exotic Designers. They are a creative agency that designs logos and print creatives for companies based in the US.
The next part consisted of coding and alterations. We completely satisfied the client after all alterations and their website was up and running. It is said that they are doing good business these days 😉. We also handle the store on monthly basis and keep an eye out for bugs. Website alterations and coding is included in the bundle.