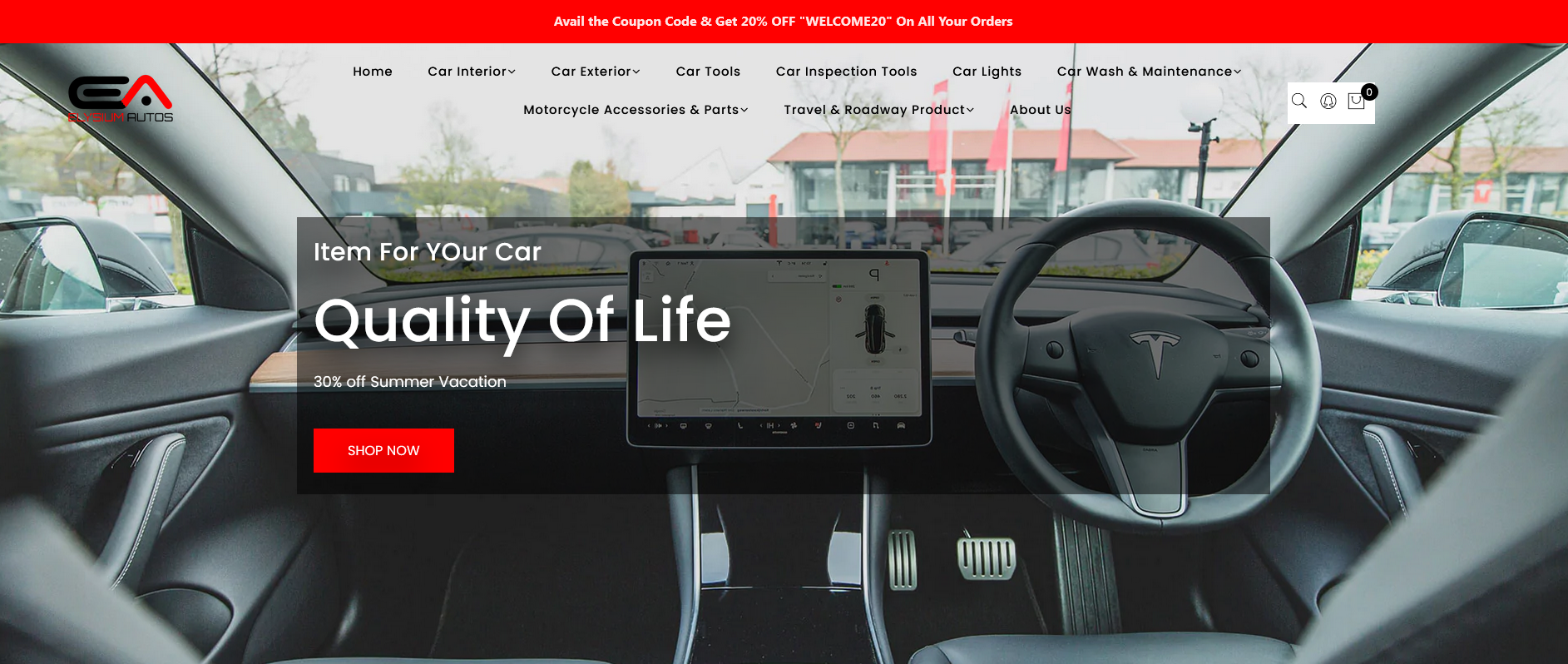 Elysium Autos is a successful drop-shipping store based in the USA. The project came to us with the requirements of product hunt and Shopify store development.
Setting Up Shopify
After extensive and careful product research in the provided domain which is car accessories, we started listing the products in the Shopify store. A paid theme was installed in the store and the store was designed.
To streamline the drop-shipping process, we integrated various key applications. Drop-shipping partner used was 'CJDropshipping'. We integrated the fulfillment service by CJ and imported reviews from AliExpress as well to increase the social proof.
In order to effectively target and track customers, we installed both Facebook pixel and Google tag on the website's code. Additionally, we optimized all of our products to make them easily listable on Facebook and Google shopping platforms