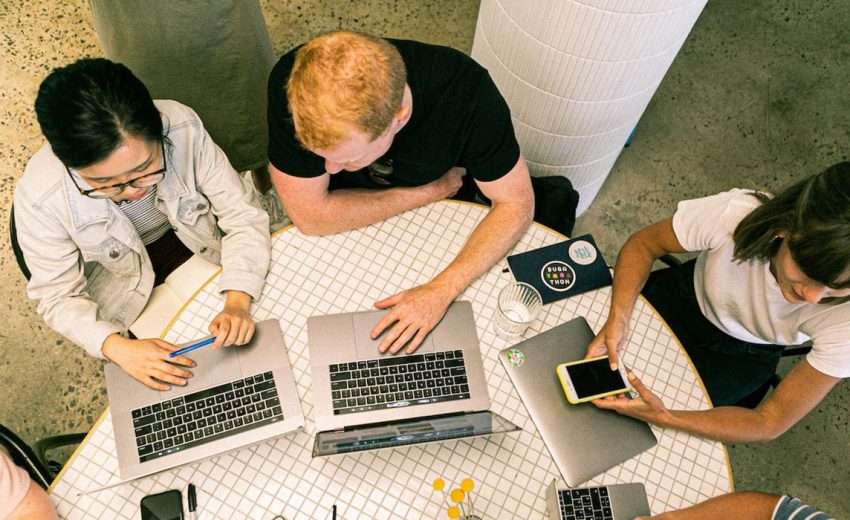 Introduction
In today's digital age, an effective e-commerce website is essential for businesses looking to tap into the growing online market. Building an e-commerce website requires careful planning, strategic design, and seamless functionality to create an online store that not only attracts customers but also drives sales. In this blog post, we'll explore key considerations and best practices for developing an e-commerce website that effectively showcases products, engages customers, and ultimately boosts conversions and revenue.
Define Your E-Commerce Goals and Target Audience
Before diving into the development process, clearly define your e-commerce goals and identify your target audience. Understand their preferences, demographics, and buying behaviors to tailor your website's design, content, and user experience to effectively cater to their needs.
Selecting the Right E-Commerce Platform: Choose a robust and scalable e-commerce platform that suits your business requirements. Platforms like Shopify, WooCommerce, and Magento offer a wide range of features, payment integrations, and customization options. Consider factors such as ease of use, inventory management, order tracking, SEO capabilities, and support for future growth.

Intuitive and User-Friendly Interface: Design an intuitive and user-friendly interface that makes it easy for customers to navigate and find products. Implement clear and logical navigation menus, search functionality, and filters to help users quickly locate what they're looking for. Ensure the shopping cart and checkout process are seamless and user-friendly to minimize cart abandonment.

Mobile-First Design: With the increasing use of mobile devices for online shopping, adopting a mobile-first design approach is crucial. Optimize your e-commerce website for mobile devices by implementing responsive design, ensuring that the site adapts flawlessly to different screen sizes. Consider mobile-specific features, such as touch-friendly buttons, simplified menus, and intuitive mobile navigation.

High-Quality Product Imagery and Descriptions: Visually appealing and detailed product imagery is vital to attract and engage customers. Invest in high-resolution product images and offer multiple views to showcase products from different angles. Additionally, provide accurate and compelling product descriptions that highlight key features and benefits, helping customers make informed purchasing decisions.

Streamlined Checkout and Payment Process: Simplify the checkout process to minimize friction and cart abandonment. Offer a guest checkout option, enabling customers to complete purchases without creating an account. Integrate popular payment gateways and provide a variety of payment options, including credit cards, digital wallets, and alternative payment methods, to cater to customers' preferences.

Security and Trust: Establish trust and ensure the security of customer information by implementing SSL encryption, displaying trust badges, and utilizing secure payment gateways. Clearly communicate your privacy policy and terms of service to instill confidence in your customers. Regularly update and patch your e-commerce platform to address any security vulnerabilities.

Effective Search Engine Optimization (SEO): Optimize your e-commerce website for search engines to improve visibility and organic traffic. Conduct keyword research and incorporate relevant keywords into product titles, descriptions, and metadata. Create unique and compelling product descriptions to differentiate your content from competitors. Implement SEO best practices, such as optimizing page load speed, using descriptive URLs, and creating an XML sitemap.

Customer Reviews and Social Proof: Integrate customer reviews and ratings into your e-commerce website to enhance credibility and build trust. Positive reviews and social proof encourage prospective customers to make purchasing decisions. Implement a review system and make it easy for customers to leave feedback, both on your website and through popular review platforms.

Ongoing Testing and Optimization: Continuously test and optimize your e-commerce website to improve user experience and drive conversions. Utilize A/B testing to experiment with different layouts, calls to action, and product placement. Analyze user behavior, sales data, and conversion rates to identify areas for improvement and implement data-driven optimizations.
Conclusion:
Building a successful e-commerce website requires a thoughtful approach that combines strategic planning, engaging design, and seamless functionality. By considering key factors such as defining goals, selecting the right platform, focusing on mobile optimization, showcasing high-quality product imagery, streamlining the checkout process, ensuring security, implementing SEO best practices, leveraging customer reviews, and continuously testing and optimizing, you can create an online store that not only attracts customers but also drives sales and fosters long-term growth. Stay customer-focused, stay updated with the latest e-commerce trends, and prioritize user experience to create an exceptional online shopping journey for your customers.