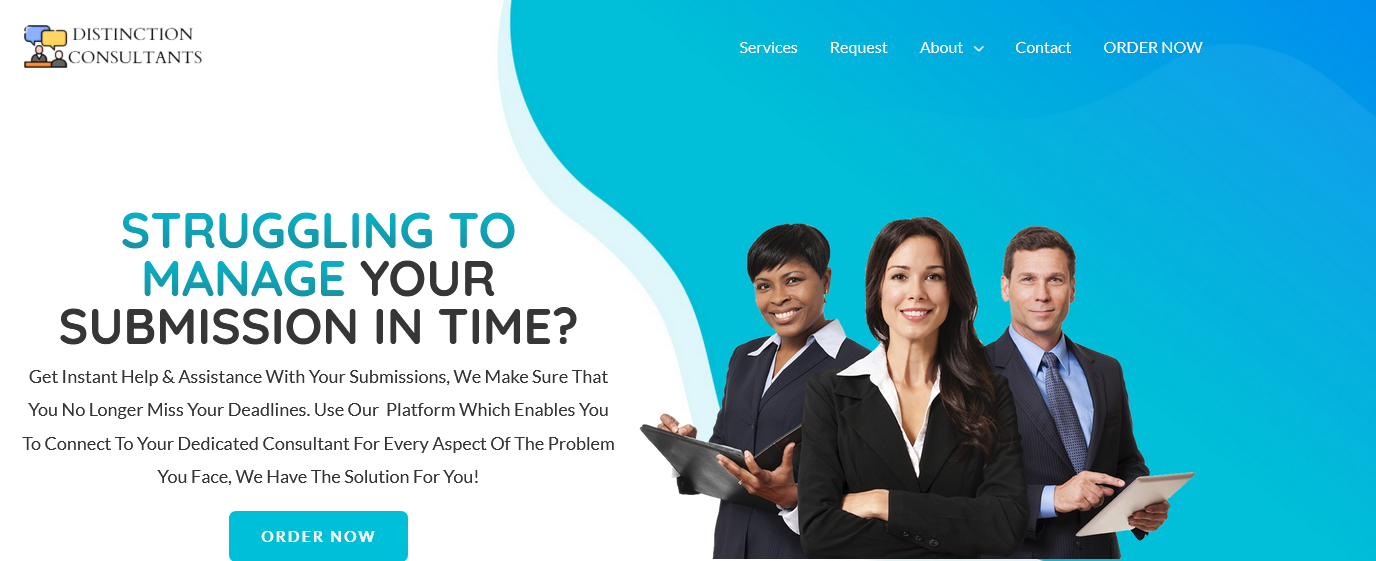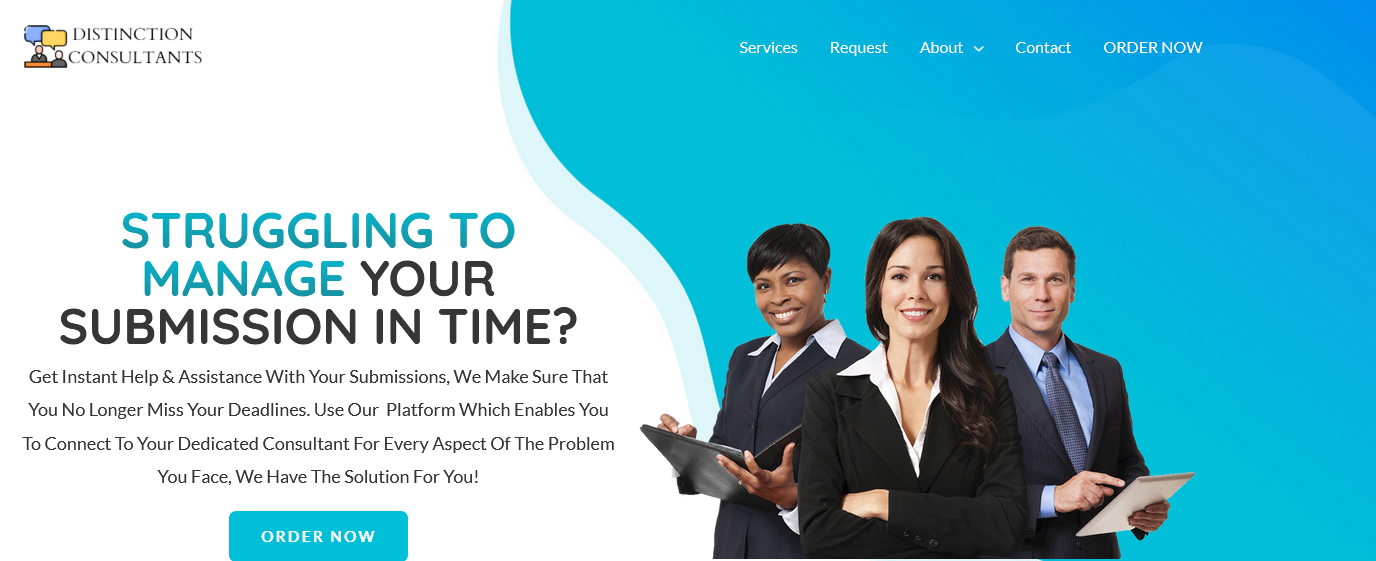 Distinction Consultants is also one of the service providers for whom we created a single-page website. The site is simple yet thorough and constructed to turn visitors into customers.
UK Market Leads to Smooth Onboarding
Their target market is the UK, having a vast experience in UK market-oriented websites we on-boarded this project without any hassle.
The website is developed using WordPress with a lot of custom code to cater to the client's needs. A live chat feature of Tawk was integrated to answer the queries of visitors instantly.
So far, they are very satisfied with the service and even contact us every now & then for alterations to the site to keep it up to date. The WordPress dashboard makes it easier for them to manage their data and contact as well as client form submission